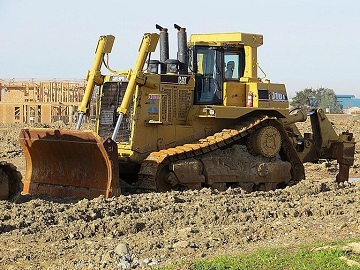 1. Engineering, Construction And Maintenance
>>> Power Engineering
Our company has successfully completed a wide range of rural & urban electrification projects. we are qualified to take on even the largest of projects in the international power industry. We have extensive experience providing electrical engineering services for oil & gas and energy facilities, both onshore and offshore. Our objective is to offer professional power engineering services to our customers in a safe, efficient and ethical manner.
We have been working with clients in the government institutions, oil & gas, public and private sectors to provide quality and cost effective solutions for projects.
Our company engaged in supply, installation and maintenance of:
LV, HV, & MV distribution transformers
Street /Solar Light Installation
Generator & electrical systems
Cables in and switch Gears
Surge protection device
Auto-mains failure panel
Power protection/monitoring panel
earthling/grounding and thunder arrestor systems
Satcom equipment & more
Mechanical Engineering
Fabrication
WIRE-TEKS's Global mechanical and fabrication/maintenance service was established as a response to the growing demand for sustainable maintenance for on-shore and off-shore chemical and petrochemical plant and electric power stations.
We pride ourselves on our flexible and innovative approach, which allows us to offer a wide range of Fabrication, Welding services and Structural repair solutions in Nigeria.
Our mechanical and maintenance services includes:
Construction and laying of pipelines and tubi
Fabrication of pipes, vessels, skids and broilers
Hook-up and pre-commissioning of structures and plants
Pre-engineering, pre-fabrication and assembly of metal structures
Pre-engineering, pre-fabrication, assembly and transport of offshore plant
WIRE-TEKS does not only construct pipelines, but also maintains the facilities. We have the facilities and qualified staff to design, construct, install and maintain a cathodic protection station for pipelines and Above-ground Storage Tanks (AST's) etc.
Civil Engineering
If you can dream it we can build it!
WIRE-TEKS specialises in design and construction of a wide range of civil engineering projects across urban and rural Nigeria. Our track records of experience is also backed by sophisticated health & safety management and fully integrated management system.
Our construction services includes:
Road
Bridges
Pavement & Drainages
Dams & Reservoirs etc.
BUILDINGS
WIRE-TEKS specialized in the construction of buildings, high rise towers, convention centers, hotels, shopping malls, and many other public and private projects.
2. Procurement And Supply
>>> Electrical Consumables
Wire-teks specialize in supply and distribution of all kind of Electrical materials such as:
Transformers
Switch gears HV
Accessories, Cables, Generators
Electrical & Electronics Materials/Fittings
MV and LV electrical consumable
Laboratory Equipment
>>> Mechanical Consumables and Supply of Man-Power
>>> General Oil & Gas Spares
Petroleum Products
Oil Tools, Engineering Equipment, Spare Parts
Tools for Pipeline Maintenance, Steel Structures, Valves, well heads
>>> Environmental Management Services
Waste management
Sludge Evacuation and Cleaning
Erosion Control
3. Plant Leasing And Logistics Services
>>> Oil & Gas mechanical equipment
>>> Earth Moving Equipment
>>> Marine Equipment
Below are list of Earth-moving and Marine equipment we have for leasing services:
D6H LGP CAT BULL-DOZER
SWAMP BUGGY WILCO CAT
1000 TONNES BADGES
TOG BOATS
320 CL CAT EXCAVATOR
70 TONS MACK LOWBED TRUCK
10 TONS MACK SELF LOADING TRUCK
14MTR L/HEIGHT M/B MAN-LIFT TRUCK
15 TONS MARK TIPPING TRUCK
10 TONS M/B BULK CEMENT CARRIER
4. Logistics Support Services
This division provides the following services:
Support Vessels
Barges and Marine vessels
R.O.U.V( Remote Operated Underwater Vehicle)
Equipment Supply
Transportation
5. Project Planning
The continued involvement of our engineers during the work over phase including product setting, pressure testing and measurement to production trial run ensures all performance commitment. Our professionals are dedicated to the complete integration of the company's installations into the customer's plant providing each point the optimum answers to the customer's request and ensure the best possible result.
We are having Technical Expertise in the field to achieve the work scope:
Preventive Maintenance.
Corrective Maintenance.
Improvement and Modifications.
Extraordinary Maintenance.
Environmental Studies